Change Password
Step 1:
Click "Login" then "Notary Login".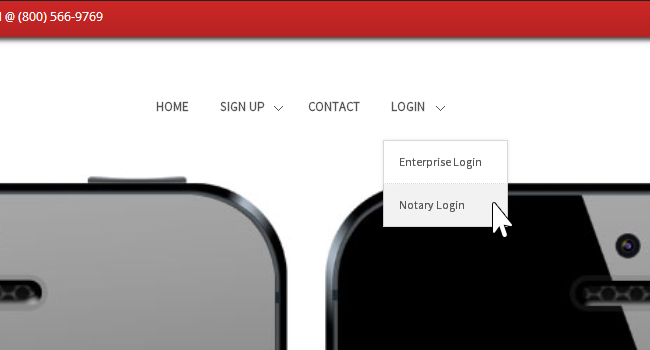 Step 2:
Click "Forgot Password"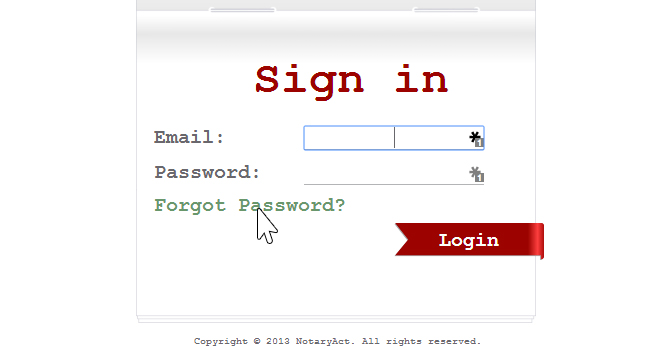 Step 3:
Enter "Email/Last Name/Phone Number" on the Password Recovery Page and click "Enter"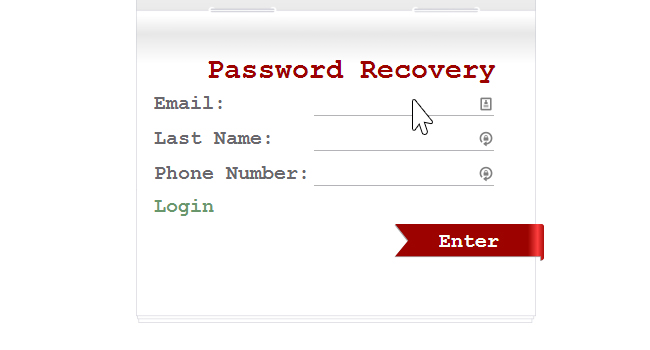 Step 4:
A URL link to establish a new Password will be sent to the email address we have on file for your account.
Step 5:
Click on the URL received in your email.
Step 6:
Set a New Password / Confirm the New Password.
Step 7:
Your access to your journal will be restored
Step 8:
(Make note of your new Password)